Winged Figure
Winged Figure
, 1961–2, aluminium with stainless steel rods, 19 feet 3 inches in height (5.8 metres), John Lewis, Oxford Street, London.
Winged Figure
(1961–2) was commissioned by the John Lewis Partnership for their flagship store in London's Oxford Street. It was an enlargement of a sculpture of 1957,
Winged Figure I
(BH 228), and was made from sheet aluminium.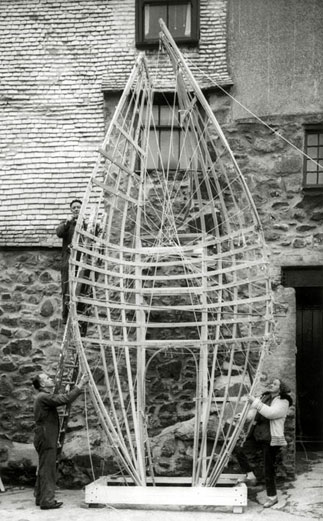 Barbara Hepworth and two assistants (Dicon Nance above, Norman Stocker below) at work on the armature, stage one, 1962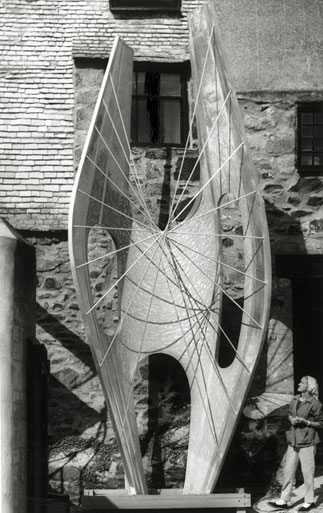 Hepworth with the model for Winged Figure, August 1962, outside her Palais de Danse workshop, St Ives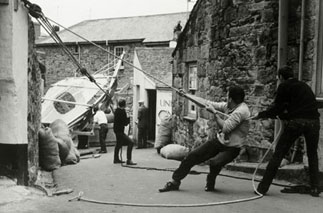 Model of Winged Figure being loaded from the Palais workshop, St Ives, August 1962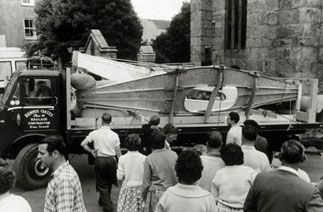 Model of Winged Figure being transported through the streets of St Ives, August 1962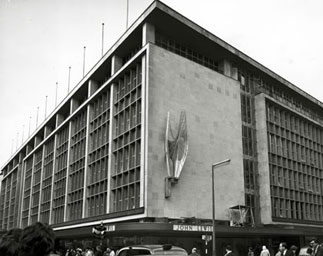 Winged Figure in situ on the John Lewis Building, Oxford Street, London, 1963